Everything You Need To Know About Oil Analysis
Oil analysis is a powerful diagnostic tool that has revolutionized the maintenance and reliability practices across various industries. It provides valuable insights into the condition of lubricating oil, machinery health, and overall equipment performance. This article will explore the fundamentals of oil analysis, its benefits, the process and how it can be applied in different sectors to optimize maintenance practices and enhance operational efficiency.
1. Understanding Oil Analysis

Oil analysis, also known as lubricant or fluid analysis, is the process of examining the physical, chemical, and performance properties of lubricating oil. It involves collecting oil samples from machinery or equipment, subjecting them to a battery of laboratory tests, and analyzing the results to evaluate the oil's condition, detect potential issues, and make informed maintenance decisions.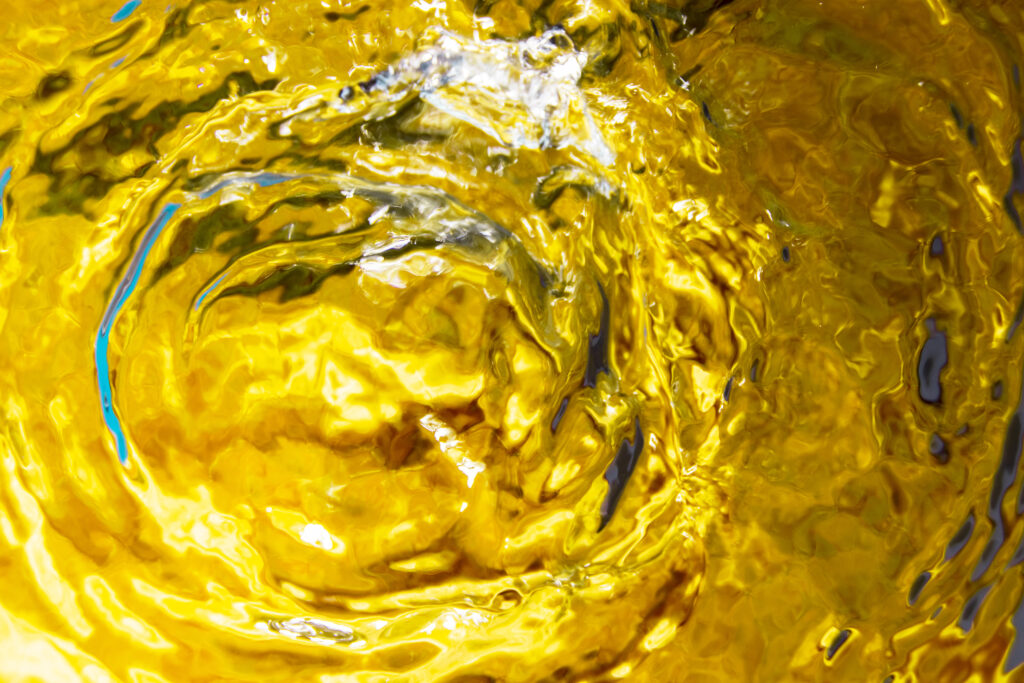 2. Why Perform Oil Analysis

Performing oil analysis is crucial for various industries and applications as it provides valuable insights into the condition and performance of lubricating oils. By analyzing the physical and chemical properties of the oil, as well as detecting any contaminants, wear metals, or additives present, oil analysis helps identify potential issues such as equipment wear, contamination, or inadequate lubrication. It enables maintenance personnel to make informed decisions about oil changes, equipment maintenance, and overall system performance, ultimately optimizing equipment reliability, reducing downtime, extending oil life, and minimizing costly repairs or failures.
3. Importance of Oil Analysis

Machinery Condition Monitoring: Oil analysis plays a crucial role in monitoring the health of machinery. Analyzing the oil makes it possible to detect early signs of wear, contamination, or abnormal conditions within the equipment. This allows maintenance teams to address potential problems before they escalate, minimizing the risk of unexpected breakdowns, optimizing maintenance schedules, and extending the equipment's lifespan.


Preventive Maintenance Optimization: Oil analysis is invaluable for implementing effective preventive maintenance programs. By regularly monitoring the condition of the oil, maintenance professionals can determine the optimal time for maintenance activities, such as lubricant changes, component replacements, or adjustments. This proactive approach minimizes downtime, reduces maintenance costs, and maximizes equipment availability and reliability.


Contamination Detection: Contaminants such as dirt, metal particles, water, and fuel can enter the oil system, adversely affecting equipment performance. Oil analysis identifies the presence of contaminants and determines their type and concentration. Detecting high levels of contaminants helps identify potential sources of ingress, such as faulty seals or filters, allowing for timely corrective actions to be taken.


Fluid Performance Evaluation: Oil analysis provides insights into the performance characteristics of lubricating oil, such as viscosity, acidity, oxidation, and additive depletion. By monitoring these parameters, maintenance professionals can assess the oil's ability to protect against wear, resist thermal breakdown, and maintain optimal lubrication. This information enables them to make data-driven decisions regarding lubricant selection, oil change intervals, and overall maintenance strategies.


Equipment Health Trend Analysis: Regularly analyzing oil samples over time can identify patterns and trends, offering valuable insights into equipment health and performance. Trend analysis helps identify gradual changes or abnormalities in oil properties, allowing maintenance teams to take proactive measures, such as adjusting maintenance practices, identifying potential equipment faults, or planning for equipment upgrades or replacements.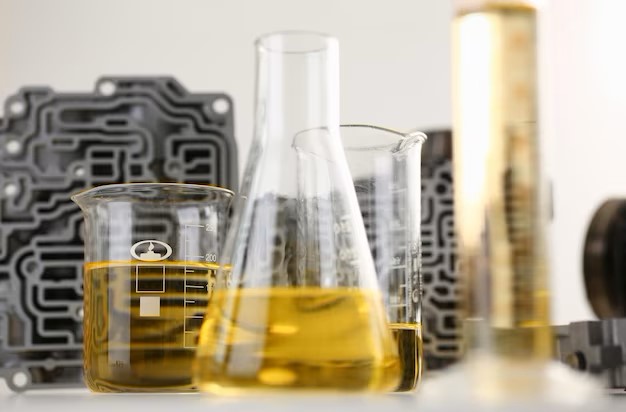 4. Oil Analysis Process

The oil analysis process typically involves the following steps:
Sample Collection
Representative oil samples are collected from the equipment using specialized sampling techniques and tools. It is important to follow proper sampling procedures to ensure accurate and reliable results.


Laboratory analysis
At the laboratory, trained technicians perform various tests and analyses on the oil sample to evaluate its properties and characteristics. The specific tests conducted may vary depending on the objectives of the analysis, but common tests include:
Visually inspect the oil for colour, clarity, and the presence of contaminants like metal particles or water.

Determining basic oil properties such as viscosity, acidity, and oxidation level.

Particle counting to assess the level of contamination or wear debris in the oil.

Spectroscopic analysis, such as elemental analysis (inductively coupled plasma-atomic emission spectroscopy) or infrared spectroscopy, to identify and quantify the presence of various elements or compounds.

Ferrography or microscopic examination to study the morphology and composition of wear particles.

Additional specialized tests may be performed based on specific requirements or known issues with the equipment.
Data interpretation and reporting
Once the analysis is complete, the laboratory generates a detailed report summarising the findings and providing recommendations. The report typically includes the test results, deviations from normal values, trend analysis, and suggestions for maintenance or corrective actions if needed. Some laboratories may also provide online portals or software tools to easily access results and trends.
Review and action
Maintenance personnel or reliability engineers are responsible for the equipment review of the oil analysis report. They interpret the findings in the context of the equipment's operational conditions and determine appropriate actions. These actions may include changing the oil, further investigation or inspection, equipment maintenance or repairs, or adjustments to the lubrication program.
Trend analysis
Oil analysis is most effective when conducted regularly and tracked over time. By comparing the results of multiple samples taken at different intervals, trends can be identified, and potential issues can be detected early. Trend analysis helps in establishing baseline values, evaluating the effectiveness of maintenance actions, and predicting future performance or failures.
5. Integrating Oil Analysis into Waste Management Practices

To maximize the benefits of oil analysis, waste management companies should integrate it into their overall maintenance and asset management strategies. This involves regular sampling, establishing baseline data, tracking trends, and establishing thresholds for different equipment types. By leveraging oil analysis alongside other maintenance techniques, companies can achieve higher operational efficiency and minimize costly downtime.
6. Advanced Techniques in Oil Analysis

Wear Particle Analysis: Waste management companies can incorporate wear particle analysis in addition to standard oil analysis parameters. This technique involves examining microscopic wear particles in oil samples to identify the specific components and sources of wear. By analyzing wear patterns, companies can gain insights into the condition of critical components and detect early signs of impending failures.


Spectroscopy: Spectroscopic analysis techniques, such as infrared (IR) spectroscopy and RDE-Optical Emission Spectroscopy, provide detailed information about the chemical composition of oil samples. These techniques can detect contaminants, degradation by-products, and additive depletion, enabling waste management companies to identify potential issues affecting lubricant performance.


Fluid Cleanliness Analysis: Fluid cleanliness analysis focuses on assessing the level of contamination in oil samples. Through techniques like particle counting and gravimetric analysis, waste management companies can evaluate the presence of solid contaminants, water, or other impurities that may compromise equipment performance and reliability.

7. The Future of Oil Analysis in Waste Management Company
As technology continues to advance, the oil analysis field is also evolving. Waste management companies can explore innovative solutions such as remote monitoring, real-time analysis, and predictive analytics to further optimize their maintenance practices.


Remote Monitoring: Advancements in sensor technology allow for remote monitoring of oil properties, enabling real-time data collection and analysis. Waste management companies can leverage remote monitoring systems to continuously track the health of their equipment, receive instant alerts for abnormal conditions, and make proactive maintenance decisions.


Real-time Analysis: Integrating oil analysis with real-time monitoring systems provides waste management companies with immediate insights into the condition of their machinery. The real-time analysis allows for prompt detection of anomalies, enabling rapid response and minimizing the risk of equipment failure or environmental hazards.


Predictive Analytics: By combining oil analysis data with predictive analytics algorithms, waste management companies can forecast equipment performance and anticipate maintenance needs. Predictive analytics models can identify patterns, detect emerging issues, and provide recommendations for optimizing maintenance schedules, resulting in improved asset reliability and reduced downtime.

8. Cost Savings and Return on Investment

Reduced Maintenance Costs: Waste management companies can reduce their overall maintenance costs by implementing an effective oil analysis program. Proactive maintenance based on oil analysis results helps avoid costly breakdowns, minimize emergency repairs, and optimize the use of maintenance resources.


Extended Equipment Life: The ability to detect and address potential issues early through oil analysis can significantly extend the life cycle of waste management equipment. This translates into cost savings by delaying the need for capital investments in new machinery and maximizing the value of existing assets.


Energy Efficiency and Operational Savings: Properly lubricated equipment operates more efficiently, leading to energy savings and reduced operational costs. By maintaining the right lubricant properties through oil analysis, waste management companies can optimize equipment performance, reduce friction, and lower energy consumption.
Conclusion

Oil analysis is a powerful tool for waste management companies, enabling them to monitor the health and performance of their equipment and optimize their operations.
At GTE, we are certified in Regular Oil Analysis and Testing such as fluid properties, contamination, and presence of debris. Our laboratory analyses fuel oil for Density Flash Point, Water by Distillation, Sediment by Extraction, and Kinematic Viscosity. Get in touch with us to learn more about oil analysis.

GreenTec Energy Pte Ltd (GTE) is a waste management company located in Tuas, Singapore.

Our service includes Industrial waste, Oily waste, Marine waste.

To provide a hassle free solution to our customer is always the key approach and to ensure a win-win situation towards. As a NEA approved environmental company in Singapore, we take all our services seriously and to ensure maximum safety with compliances applied. Every step of our disposal processes are also designed to meet NEA & SCDF requirements, with latest treatment facilities and laboratories to test and treat all incoming waste before disposal.
GTE operates a total land area of about 100,000sqft at 14 Tuas South Street 12 Singapore 636953. With our comprehensive logistics and transportation fleet, we provide prompt and efficient services in transportation of waste to our premises.