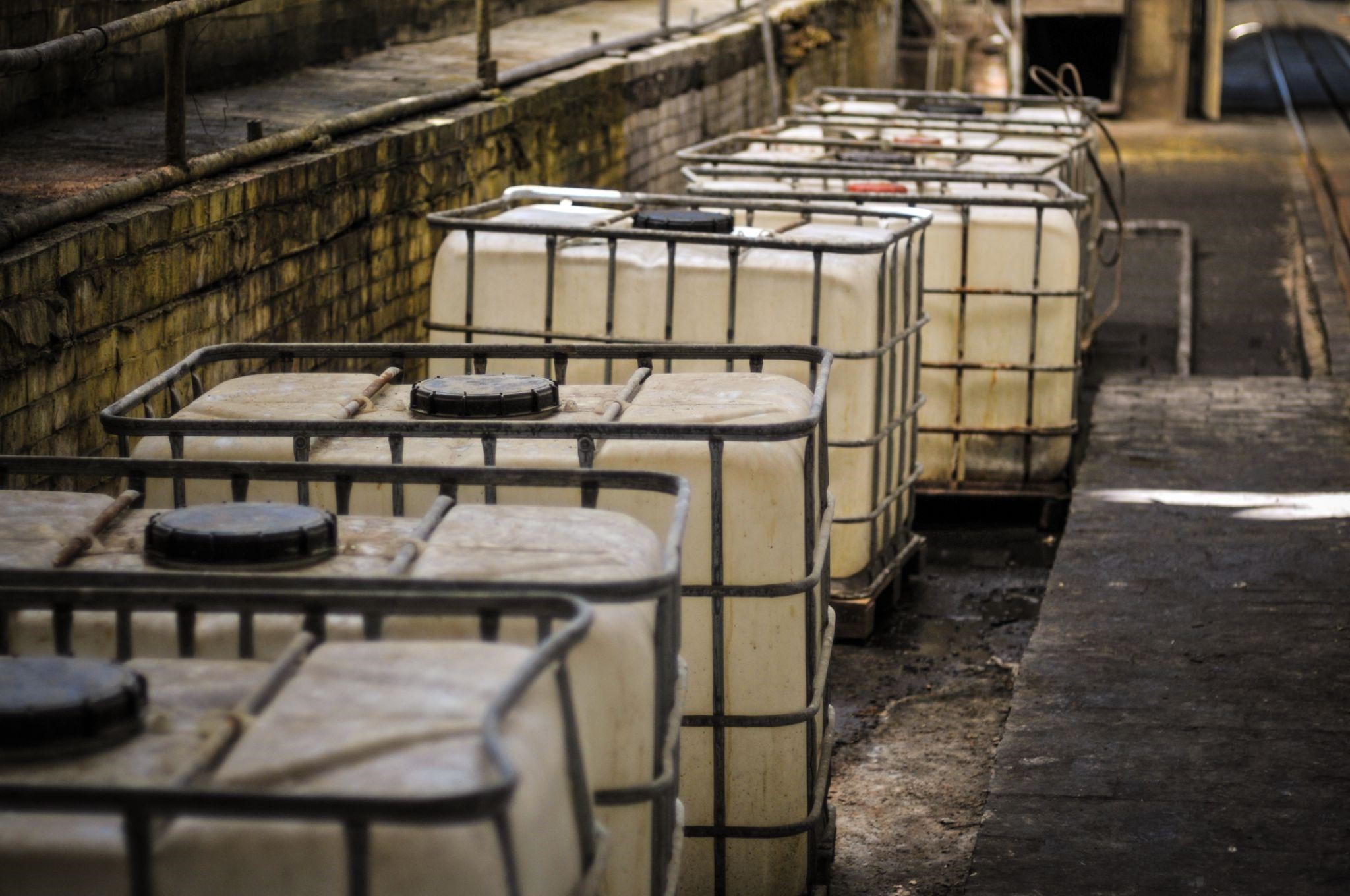 Acid waste resulting from industrial processes is classified as hazardous waste materials. Given the potential to chemically degrade or destroy materials that they come into contact with, acid waste poses dangers to humans and the environment .
As such, acid waste management must be taken seriously so as to properly manage and dispose of these materials, in accordance with prevailing environmental regulations.
Note that besides acid waste, alkali waste can also have corrosive effects that are just as harmful. Hence, a proper acid waste management plan should encompass both acid and alkali waste materials.
In Singapore, the following waste materials are considered hazardous, and require proper handling, management and disposal.
Acid wastes

Spent inorganic acids.

Eg. hydrochloric acid, sulphuric acid,

nitric acid, phosphoric acid,

hydrofluoric acid, boric acid and

pickling acid.

Spent organic acids.

Eg. acetic acid, formic acid, benzoic

acid and sulphonic acid

Alkali wastes

Spent alkaline solutions

Spent ammoniacal solutions

Metal hydroxide sludges and oxide sludges

Spent antimony potassium tartrate
Like all other waste management processes, acid waste management can and should be carried out in a sustainable manner. This will not only help to protect the environment, but also help companies reduce costs and overheads.
Here are three ways companies can achieve higher sustainability when managing acid and alkali wastes.
1. Reduction and Waste Exchange
If there is less waste produced, there are less hazardous materials to manage. Therefore, companies should examine how they can reduce the rate at which acid or alkali waste is generated in the course of business.
Lowering the amount of corrosive waste produced can create higher-than-expected savings. This is because acid and alkali waste require treatment to render them safe for disposal, and these costs can add up over time.
Another way to reduce the amount of acid waste requiring disposal is through waste exchange. The idea is that waste material generated by one company could be a useful resource in another company, so both parties can benefit from an exchange.
For instance, waste alkali generated by one company could be used by another company to neutralize acid waste, or in various other applications.
The NEA coordinates between different industries for exchange of acid and alkali waste, with the overall aim of minimising the ultimate quantity of industrial waste to be disposed of.
2. Recycling
While we term them acid or alkali waste, some of these materials can be recycled, or contain components such as metals that can be recovered and put to future use. Thus, acid waste management that incorporates recycling can help to give caustic waste materials a second lease of life.
Some examples of recycling in acid waste management include:
Turning spent hydrochloric acid and calcium hydroxide sludge into calcium chloride, which can then be sold to pharmaceutical, agricultural, construction, and petrochemical industries
Using distillation to recover acids or alkalis from dilutes
Using steam distillation to recover nitric acid water mixture from nitric acid-containing wastes
Using ion exchange to rejuvenate and remove metals from metal-contaminated weak acid or alkali wastes
3. Safe Disposal
Besides waste reduction and recycling, another important way companies can improve sustainability in their acid waste management process is to ensure safe disposal.
What this means is that the entire journey – from handling and storage, to transport and ultimate disposal – should be managed so as to minimise or eliminate risks and mistakes that could cause damage or harm to people and the environment.
The requirements for safe and proper disposal will differ on a case-by-case basis, as it depends on the type of acid or caustic waste that requires disposal.
It may be worthwhile to work with a certified expert to design an acid waste management process that is custom-fit to your sector or needs.
GTE is an NEA-approved company specialising in alkali and acid waste management for a variety of industries. Contact us today for your acid waste management needs!

GreenTec Energy Pte Ltd (GTE) is a waste management company located in Tuas, Singapore.

Our service includes Industrial waste, Oily waste, Marine waste.

To provide a hassle free solution to our customer is always the key approach and to ensure a win-win situation towards. As a NEA approved environmental company in Singapore, we take all our services seriously and to ensure maximum safety with compliances applied. Every step of our disposal processes are also designed to meet NEA & SCDF requirements, with latest treatment facilities and laboratories to test and treat all incoming waste before disposal.
GTE operates a total land area of about 100,000sqft at 14 Tuas South Street 12 Singapore 636953. With our comprehensive logistics and transportation fleet, we provide prompt and efficient services in transportation of waste to our premises.